Website Digital Marketing Solutions
Digital marketing is an umbrella term for all of your online marketing efforts. We help usinesses leverage digital channels such as Google search, social media, email, and their websites to connect with their current and prospective customers.
An online strategy should include Search Engine Optimization, Search Engine Marketing, Online Advertising and Offline Advertising. These are the four elements of a marketing mix strategy that determine the success of a company/product/service in today's interactive marketplace.
At PeachWiz digital marketing we don't just use metrics to assess ROI, we use them to IMPROVE ROI. So, not only can you predict your returns, you have the information necessary to prioritize your marketing efforts, which improves ROI.
SEO
Search Engine Optimization is the process of affecting the online visibility of a website or a web page in a web search engine's unpaid results often referred to as "natural", "organic", or "earned" results.
Read More
SEM
Search Engine Marketing is a form of Internet marketing that involves the promotion of websites by increasing their visibility in search engine results pages (SERPs) primarily through paid advertising.
Read More
SMO
Social Media Optimization is the use of social media networks to manage and grow an organization's message and online presence without the use of paid methods.
Read More
SMM
Social Media Marketing is the use of social media platforms and websites to promote a product or service. Social media ads are displayed on social feeds primarily through shared posts or paid advertising.
Read More
Website Digital Marketing Mix
A full blown out set of services and solutions to make sure your website works for you the way you need it to.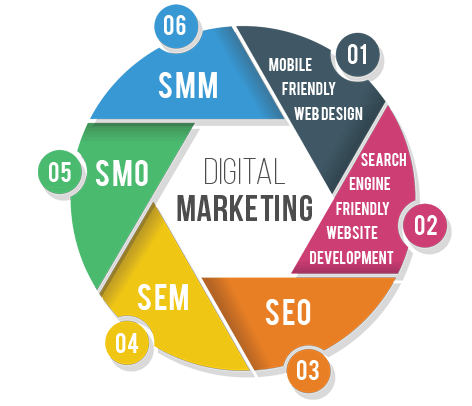 Increase your linkability
Make tagging and bookmarking easy
Built in SEO and analytic tracking
Reward inbound links
Help your content travel
Reward inbound links
Encourage the mashup
Choose your tactics wisely
Make DM part of your process and best practices
Content staging for new design rollouts
Supports and integrates your social media
Be a User Resource, even if it doesn help you
Support and training
Reward helpful and valuable users
Know how to target your audience
Create content
Be real
Develop a SEO, SEM, SMO, SMM strategy